Welcome to our next Weekly Bulletin. If you would like us to include something on our weekly news, please get in touch by emailing [email protected].
SMART Recovery in London
UK SMART Recovery would like to thank our SMART Facilitator Carol Bull for promoting SMART Recovery at CGL St Lukes in London during Recovery Month.  We loved to see our volunteers talking about the benefits of SMART Recovery and encouraging new participants to join their weekly meetings.  Thank you Carol for your hard work and dedication – we really appreciate it!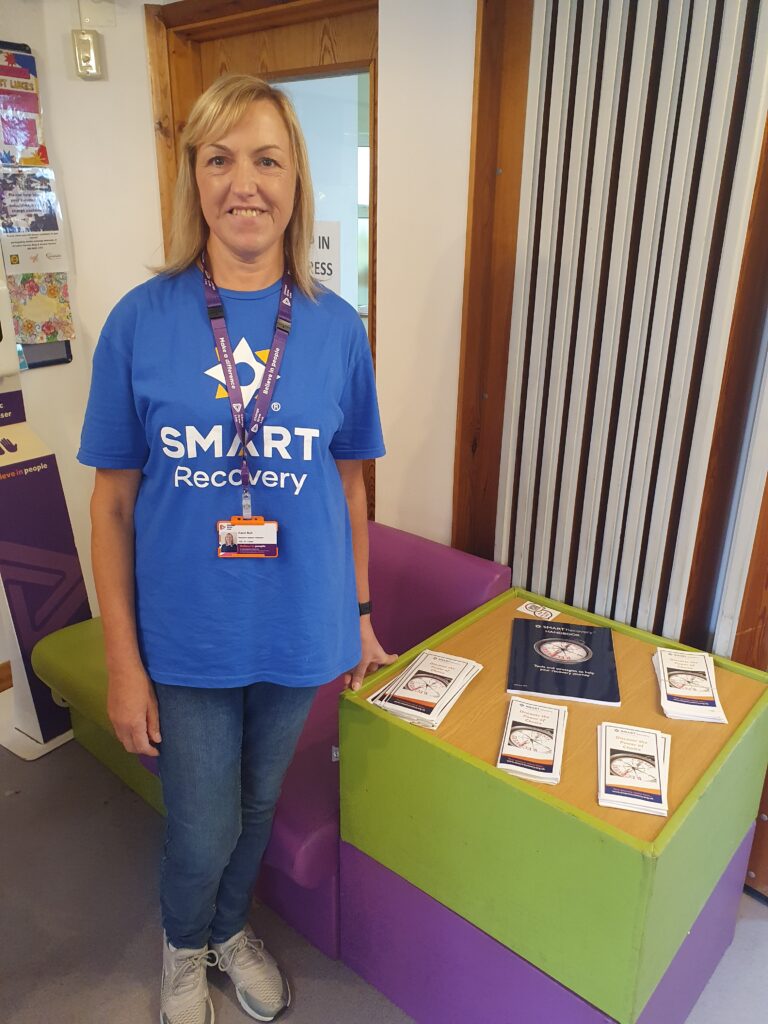 Men's Pie Club
Our North East and Yorkshire Community Coordinator Jeni Langley had the recent pleasure of meeting Chris Smith, Programme Manager of the brilliant "Men's Pie Club".  Men's Pie Club is organised by Newcastle-based social enterprise Food Nation, with funding from Movember. They came up with Men's Pie Club in response to the increasing need for social connections, particularly for men who are at greater risk of becoming socially isolated. Clubs are currently running in North Tyneside, Leeds, very soon in Sunderland and hopefully there will be more in South Tyneside in the coming months.  If you'd like to find out more about attending or even hosting a club, have a look here: https://www.menspieclub.co.uk/about
New Meetings
New Weekly SMART Recovery Meeting, Ayr
New Weekly Women's Only SMART Recovery Meeting, Reading
New Weekly SMART Recovery Meeting, Telford