Welcome to our next Weekly Bulletin. This weeks latest news is….
We are still recruiting! See below advert for information on our new roles which are available.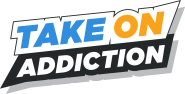 Take On Addiction: the campaign is still live, please join in or donate as we smash stigma this April. Leave an anonymous donation here. Until midnight tonight, all donations will be matched!
We will be attending an event in Bangor in June. If you are based in North Wales, don't hesitate to pass by and say hello to Graham!
While the below isn't being provided by SMART Recovery, one of our partners is free professional training in Middlesbrough. Information can be found below.